Apologies for not getting this posted yesterday like I promised, I had a date with a bottle of Disaronno and some old school friends!
FIRST PRIZE WINNER!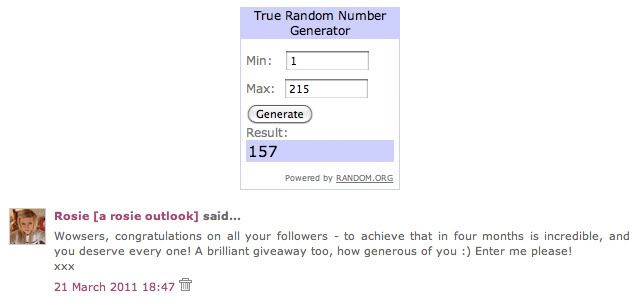 Congratulations to Rosie from A Rosie Outlook, I'm so happy that you won!


SECOND & THIRD PRIZE WINNERS!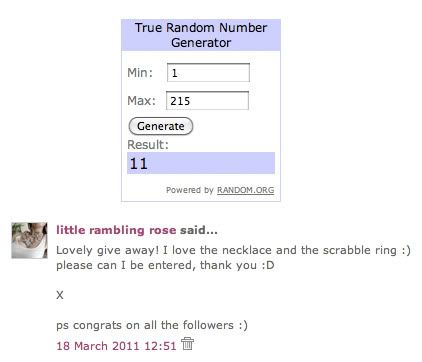 And well done to catface from Nekomentsu for winning second place and Little Rambling Rose from Little Rose Petals for coming in third.
I've emailed the winners about their prizes and would also like to say thank you to everyone for entering and also for reading my blog. I always read and reply to all of the comments you leave me, they really do mean a lot to me!